The Holiday / Christmas shopping season is quickly approaching if it isn't here already. For me the holidays are always an exciting time (both personally and for my business) but it always seems to sneak up on me so quickly. It was just Halloween and now it is Christmas NOW.
As you know the holidays are not and should not be all about gifts, shopping, and presents. So although I am the owner of an eCommerce store I would urge you to make sure you take the time with Friends and Family this holiday season and not get too caught up in the shopping scene.
As I say that, almost everyone does like to give and receive a thoughtful gift during the holiday season. So how do you buy a GREAT Gift? Giving a great gift is a very rewarding experience. We all have given the gift we "have" to give, whether it be to your co-workers or social group secret Santa, but I am referring to giving a great gift. A Great Gift is the gift you have spent the time and effort to really understand what would make they day of that special person in your life.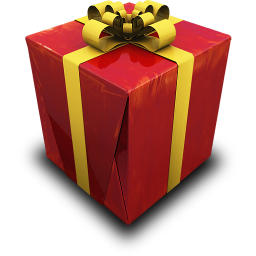 What's Your Perfect Gift?
How do you find the Perfect Gift?
The key to finding the perfect gift is really understanding the person you are buying a gift for. Yeah you could go with whatever the cool or hip gift of the year is but to me the best gifts I have ever received are unique, well thought out gifts that often times turned out to be things I wasn't even actively wanting or looking for.
Thing to help you find the perfect gift:
LISTEN - If you really listen to the person they will give you ideas for what they want.
Passion - What is the person's true passion? What gets them excited more than anything else? This is a great area to look for gifts related to.
Experiences - Instead of a tangible gift, some of the best presents are experiences. Whether it be an awesome trip around the world or just a special dinner often times experiences are much more rewarding and memorable than a tangible gift.
Handmade - Something you make or create is something you can't buy anywhere else and is something that can become truly memorable.
Hopefully these tips get you thinking about great gifts for the holiday season. If you have a boarder you are looking for - board racks and accessories make a great gift.
If you are still stuck I am going to be posting a series of board sport specific gift ideas in the coming weeks so check back for more ideas on gifts and stocking stuffers.
Surf Gifts | Ski Gifts | Snowboard Gifts | Skateboard Gifts | Wakeboard Gifts | SUP Gifts
Happy Holidays!